Pronto ID card printer
A compact, versatile desktop ID card printer for lower volume issuance – ideal for membership clubs and small businesses. Incredibly easy to use with drop-in dye film and hand-fed card loading.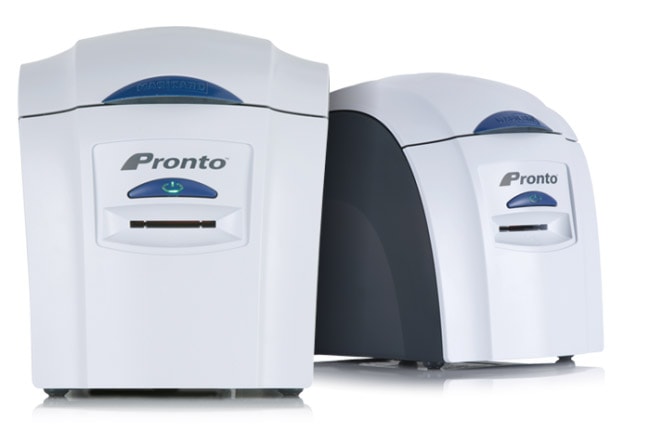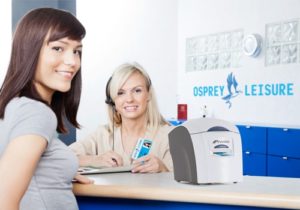 Compact and portable ID card printer
Lightweight but robust, the Magicard Pronto's small footprint makes it ideal for a reception desk or an office environment. Its portability and versatility comes with no compromise in print performance, making it ideal for remote ID card issuance at events or in the field.
---
Anybody can print ID cards with a Magicard Pronto
Power it up, install its easy to use driver, drop the dye film in and you are ready to go. Combine it with TrustID Classic and you have an instant solution that could have you printing identity cards in minutes.
---
Versatile – print colour or rewrite cards
Print vibrant full colour cards or use thermally activated rewrite cards – and print, erase and rewrite in monochrome. Rewritable cards are ideal for visitor management or for loyalty card printing.
Save money on consumables by printing the reverse of the card in full colour and rewriting the front surface up to 500 times.
---
HoloKote®
Add visual security to ID cards at no extra cost
Exclusive to all Magicard printers, HoloKote is a patented technology that can print a secure watermark on every card. The Pronto is supplied with four predefined watermarks that can be easily selected from the printer driver.
---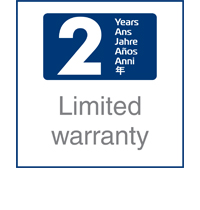 The Magicard Pronto is backed by a 2 year warranty*
With comprehensive telephone and online support.
*Available in the EU, North America and other selected territories.
Elsewhere 1 year minimum limited depot warranty.
Pronto specifications
Printer
Details

Print technology

300dpi colour dye sublimation, monochrome, thermal rewritable

Feed system

Manual

Rewritable printing

●

Single-sided printing

●

Encoding options
Details

Magnetic stripe

ISO 7811 – tracks 1, 2 and 3

Smart card

Contact chip, MIFARE®, DESFire® and iClass®.
Other encoders available, see encoder compatibility matrix
Connectivity and drivers
Details

Operating systems

Windows 8, 10 (32 and 64bit) Windows server 2012, 2016. Mac OS X 10.9.0 upwards. Linux with CUPS support.

USB connection

USB rev1.1 and USB 2.0

Warranty
Details

2 years

Limited depot warranty.
*Available in North America, EU and other selected territories.
Elsewhere a minimum of 1 year limited depot warranty.
Visual security
Details

Standard HoloKote

A choice of 4 standard designs

HoloPatch cards

Use HoloKote with HoloPatch for a highly-visible gold seal on the card

Print speed
Details

Colour

35 seconds

Monochrome

7 seconds

Accepted card dimensions
Details

Card sizes

ISO CR80 85.6mm x 54mm / 3.375″ x 2.125″

ISO CR79 83.9mm x 51mm / 3.303″ x 2.051″

Card thickness

0.51mm to 1.02mm / 20mil to 40mil

Physical specifications
Details

Printer weight

4.4kg / 9.7lbs

Printer size

Length: 270mm / 10.6″ Width: 215mm / 8.4″ Height: 233mm / 9.1″

Environmental operating range

10°C to 30°C / 50°F to 85°F

Power source

External power brick for 90-265V 40-60Hz

Printer variants
Details
Product code

Pronto Uno

Single-sided printer

3649-0001

Pronto Uno Mag

Single-sided printer with magnetic stripe encoder

3649-0002

Pronto Uno Smart

Single-sided printer with smart card encoder

3649-0003
Pronto solutions
The Pronto is widely used for the instant issuance of loyalty cards in-store. Rewrite cards can be used to record points for each purchase, with the total erased and rewritten on each customer visit.
Pronto consumables
Product code
Details
Capacity
Colour dye film

MA100YMCKO

5 panel colour dye film – YMCKO

100 images

MA300YMCKO

5 panel colour dye film – YMCKO

300 images

Monochrome dye film

MA600KO

2 panel black monochrome dye film + overcoat

600 images

MA1000K-Black

Black monochrome dye film

1000 images

MA1000K-Blue

Blue monochrome dye film

1000 images

MA1000K-Green

Green monochrome dye film

1000 images

MA1000K-Red

Red monochrome dye film

1000 images

MA1000K-White

White monochrome dye film

1000 images

MA1000K-Gold

Gold monochrome dye film

1000 images

MA1000K-Silver

Silver monochrome dye film

1000 images

Cleaning kits

CK1

Pronto cleaning kit

10x cards & 1x pen

SecuriCards

–

125 KHz Proximity

–

Contact chip

–

MIFARE Classic®

–

MIFARE® DESFire® EV1

–

Multi-technology

–

SMA Proximity

Blank cards

M9006-793

Premium blank white cards – CR80

M9006-794

Blank white cards with magnetic stripe – CR80

M9006-796

HoloPatch® blank white cards with gold seal – CR80

M9006-797

HoloPatch® blank white cards with gold seal and magnetic stripe – CR80

M3610-054

Self-adhesive blank white cards – CR80 (USA)

M9007-011

Self-adhesive blank white cards – CR80

E9323

Magicard blank rewritable cards front & PVC back
Compare printers
Printer
Cards per hour
Input / output
Warranty
Visual security
System requirements
Direct to card printers

Rio Pro 360

200+

(100/200) / 70

3 year MagiCoverPlus

10 standard HoloKotes. Optional custom HoloKotes x10

Windows / Mac OS X

Enduro3E

100+

100 / 30

3 year limited

Standard

Windows / Mac OS X

Pronto

1 card per 35s

Hand-fed

2 year limited

Standard

Windows / Mac OS X

Magicard 600

190

100 /70

3 years MagiCoverPlus

10 custom HoloKotes

Windows / Mac OS X

Magicard 300

156

100 /70

3-year MagiCover Limited

4 custom HoloKotes

Windows / Mac OS X

Reverse transfer printers

Ultima

100+

200 / 200

3 year UltraCoverPlus

Custom and standard

Windows / Mac OS X

Prima 8

100+

100 / 100

3 year UltraCoverPlus

UV

Windows

Prima 8 with laminator

100+

100 / 100

3 year UltraCoverPlus

UV

Windows