Ultima retransfer ID card printer
Powered by a high-grade processing unit with an impressive array of features, Ultima is ideal for the localised or centralised issue of high-volumes of secure smart cards.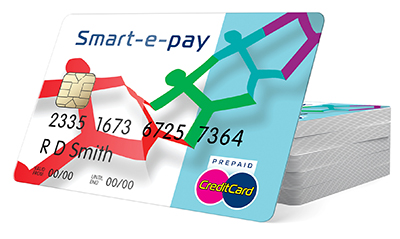 Photo-quality over-the-edge retransfer printing
Unlike the standard dye sublimation process, your card design is first printed on a clear film; that film is then adhered to the card surface. This process gives you a higher definition print quality and allows you to print successfully even on smart cards with uneven surfaces. It also gives you additional card durability and tamper-resistance so the cards will last longer.
---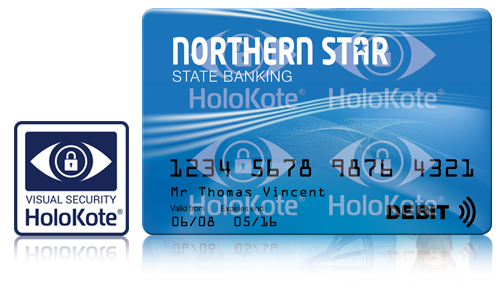 Secure ID Cards with Magicard HoloKote
The Ultima prints a secure watermark across the face of every card– the first reverse transfer printer to offer this.
Choose from 10 standard patterns of Secure HoloKote®, or create your own custom image as a watermark. UV print option also available.
---


Backed by the industry's best 3 year warranty*
Magicard Ultima with MagiCoverPlus – our promise to keep you printing.
The reliability of our well-established print engine enables us to offer you a comprehensive 3 year warranty with full telephone and online support. This includes a free replacement for any printhead damaged over the lifetime of the warranty. In the unlikely event of a field failure, we will overnight a replacement loan printer to you whilst we repair your existing device.
*Available in the EU, North America and other selected territories. Elsewhere 1 year minimum limited depot warranty.
Photo-quality over-the-edge retransfer printing
Offering reverse transfer printing with built-in visual security, the Magicard Ultima ID card printer is a powerful addition to the Magicard line of printers. With its quick print speeds, large 200-card hopper, high yield 1,000 print ribbons and an easy-to-use touch screen interface, this printer is ideal for large organisations looking for efficient card printing.
Ultima enables you to print up to 100 high definition full colour cards per hour. The quality of print means staff can quickly and easily identify the facial features on ID cards for comparison against the holder. This makes it the ideal solution for drivers' licences, national ID cards and other cards where security is paramount.
The Ultima retransfer printer comes with built-in visual security via the use of up to 10 secure HoloKote® watermarks. That means that if you choose to do so, you can distinguish different departments with a separate holographic design. For additional built-in security, Ultima exploits the wavelengths of the dye-film so it can fluoresce under UV lighting.
High capacity consumables (1000 prints) and hoppers, combined with a range of encoding options to write secure electronic data to the card, make the Ultima ideal for high volume localised or centralised issuance of secure smart cards.
Printer
Details

Print technology

300dpi retransfer, 256 colour depth level (8Bit)

Feed system

Gravity with auto card thickness adjustment

Card capacity

200 input / 200 output

Single-sided printing

●

Double-sided printing

●

Display

TFT LCD panel, Size: 4.3 inch, Resolution: 480×272,
Resistive touchscreen
Visual Security
Details

Standard HoloKote with UV

A choice of 10 standard designs

Custom HoloKote with UV

Ordered separately

Encoding / variants
Details

Magnetic stripe

ISO 7811 – tracks 1, 2 and 3, JIS2

Contact

ISO 7816 and EMV

Contactless

MIFARE®, DESFire®, Pro, iClass®.
Other encoders available, see encoder compatibility matrix
Connectivity and drivers
Details

Operating systems

Windows / OS X / Linux

USB 2.0 connection

●

10/100 BASE-T Ethernet

●

Warranty
Details

3 year UltraCoverPlus*

Includes printer loaner and lifetime warranty on the printhead.
*Available in North America, EU and other selected territories.
Elsewhere a minimum of 1 year limited depot warranty.
Print speed
Details

Colour

up to 100 cards per hour

Monochrome

up to 180 cards per hour

Accepted cards
Details

Card sizes

CR80 (ISO/IEC7810) 85.6mm x 54mm / 3.375″ x 2.125″

Card types

PVC, PET, PC, PVH, ABS

Card thickness

30 mil (0.76) to 50 mil (1.27)

Printer specifications
Details

Printer weight

16.74kg (36.90 lbs).

Printer size

334mm L x 458mm W x 431mm H (13.14" L x 18.03" W x 16.96" H).

Environmental operating range

Sheltered office environment 10°C to 30°C (50°F to 85°F).

Power source

External power supply 100-240V 50-60Hz autoranging.

Printer variants
Details
Product code

Ultima Uno

Single-sided printer

3680-0001

Ultima Uno Mag

Single-sided printer with magnetic stripe encoder

3680-0002

Ultima Uno Smart

Single-sided printer with smart card encoder

3680-0003

Ultima Uno Smart Mag

Single-sided printer with smart card and magnetic stripe encoders

3680-0004

Ultima Duo

Double-sided printer

3680-0021

Ultima Duo Mag

Double-sided printer with magnetic stripe encoder

3680-0022

Ultima Smart

Double-sided printer with smart card encoder

3680-0023

Ultima Duo Smart Mag

Double printer with smart card and magnetic stripe encoders

3680-0024
Ultima consumables
Product code
Details
Capacity
Re-Transfer dye films

HE1000YMCK

Ultima YMCK dye film

1000 images

HE750YMCKK

Ultima YMCKK dye film

750 images

SET-HE4000

Ultima YMCK dye film set

4x YMCK and 4x RT Films, 4000 images

Re-Transfer HoloKote® film

HE750YMCKS

Ultima YMCKS Secure HoloKote dye film

750

SET-HE3000S

Ultima YMCKS Secure HoloKote film set

4x YMCKS and 3x RT Films

Retransfer film

HE1000RT

Ultima retransfer film

1000 images

Retransfer cleaning kit

E9887

Ultima Cleaning Kit

10x pads and cards
Compare printers
Printer
Cards per hour
Input / output
Warranty
Visual security
System requirements
Direct to card printers

Rio Pro 360

200+

(100/200) / 70

3 year MagiCoverPlus

10 standard HoloKotes. Optional custom HoloKotes x10

Windows / Mac OS X

Rio Pro

150+

100 / 70

3 year MagiCoverPlus

Custom and standard HoloKote

Windows / Mac OS X

Enduro3E

100+

100 / 30

3 year limited

Standard

Windows / Mac OS X

Pronto

1 card per 35s

Hand-fed

2 year limited

Standard

Windows / Mac OS X

Reverse transfer printers

Ultima

100+

200 / 200

3 year UltraCoverPlus

Custom and standard

Windows / Mac OS X

Prima 4

100+

100 / 100

3 year UltraCoverPlus

UV

Windows

Prima 4 with laminator

100+

100 / 100

3 year UltraCoverPlus

UV

Windows
Downloadable resources