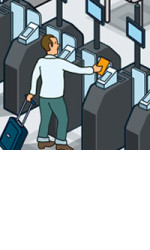 One of the most important uses of ID cards is for securing entry points to critical infrastructure facilities such as airports, hospitals and ports. Employees working on these sites are issued with a secure card, often based on centrally government standards, containing electronic data that grants access to the site and secure areas within the site itself. Access is granted through turnstiles and card readers. For the most secure areas, multi-factor authentication might be required. This would involve combining the smart card with pre-loaded secure electronic data and password or PIN associated with the card or a biometric data such as a fingerprint or iris scan, read at the point of entry. Learn more about Physical access.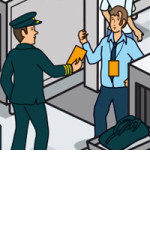 In most critical facilities all employees are required to wear a visual identifier at all times. It is imperative that this is secured from fraud to prevent imposters and potential security threats. A quick but secure check can be carried out with usual visual identification only if the card has additional security features alongside the personalised printing. This could be the use of a customised hologram, some UV printing or for the most secure applications, the use of a secure HoloKote watermark, which can be tied to a specific, single printer – preventing the fraudulent printing of counterfeit cards. Government-issued IDs such as national ID cards and driver's licenses are widely used for verification of individuals using public facilities – again it is critical these are secured. Learn more about Visual ID cards.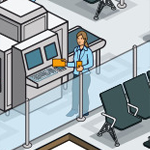 Employees can be granted access to specialist equipment such as security scanners, IT terminals and traffic control equipment by the use of logical access control linked to a secure ID smart card. Electronic keys encoded on to the card's chip, sometimes combined with a password or biometric can be used to unlock access to critical equipment for those that are permitted to use it. Access can be revoked or granted at the touch of a button. Learn more about Logical Access cards.