Protecting campuses and safeguarding students has become a critical operation for all educational establishments from kindergarten through to universities. Smart cards, each issued with unique keys to provide access to campuses, faculties and individual classrooms, are now a fundamental requirement for staff, visitors and increasingly for students of all ages. Cards are typically presented to an authenticating reader, linked to a physical access control system (PACS) which verifies and grants access to an individual. Learn more about Physical access cards.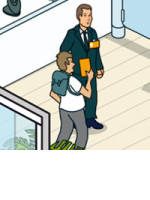 All personnel on an educational campus should be carrying some form of visual ID, most commonly in the form of an ID badge worn about their person. Authenticating an individual who is trying to gain access to a campus or who is located in a protected area can be achieved using visual verification, provided the card has enough effective secure visual elements in place. Typically this includes a photograph, but to prevent counterfeiting, the card should also include an additional security feature such as a hologram, UV printing or better still a hard to copy feature such as Magicard's HoloKote watermark that can be uniquely tied to the school. Learn more about Photo ID cards.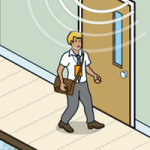 Students and staff movements can be tracked and monitored using a smart card linked to a time and attendance system. This not only verifies whether students are in the right class at the right time, but also can monitor absence, sickness or in the event of a mustering scenario in an emergency, can verify that all the students are accounted for. Learn more about time and attendance.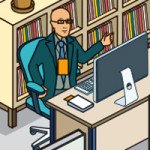 By adding a logical access application to a student or staff ID card, educational establishments can grant access and monitor use of electronic data such as coursework, e-learning resources and even examination submissions. Other IT assets such as printers, Internet browsing or email communications can also be secured and monitored with this method. Learn more about Logical access.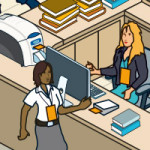 ID cards are widely used for access to libraries, sports clubs and societies on an educational campus. With a multi-application smart card, provision can be made on the electronic chip to include these as part of a single and secure student ID card. Learn more about Loyalty and Membership.
Cashless payment schemes are becoming more prevalent in educational establishments, eliminating the need for students to carry around cash. Applications can include vending machines, payment for resources such as printing and photocopying, student canteens, campus retail outlets and public transportation. Learn more about Payments Cards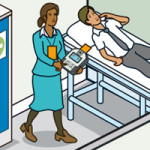 The chip on a multi-application student ID smart card can be used to securely store important personal information including details of next of kin, emergency contacts and medical information such as blood group, allergies or details about medication. Learn more about Data Cards