SMA Proximity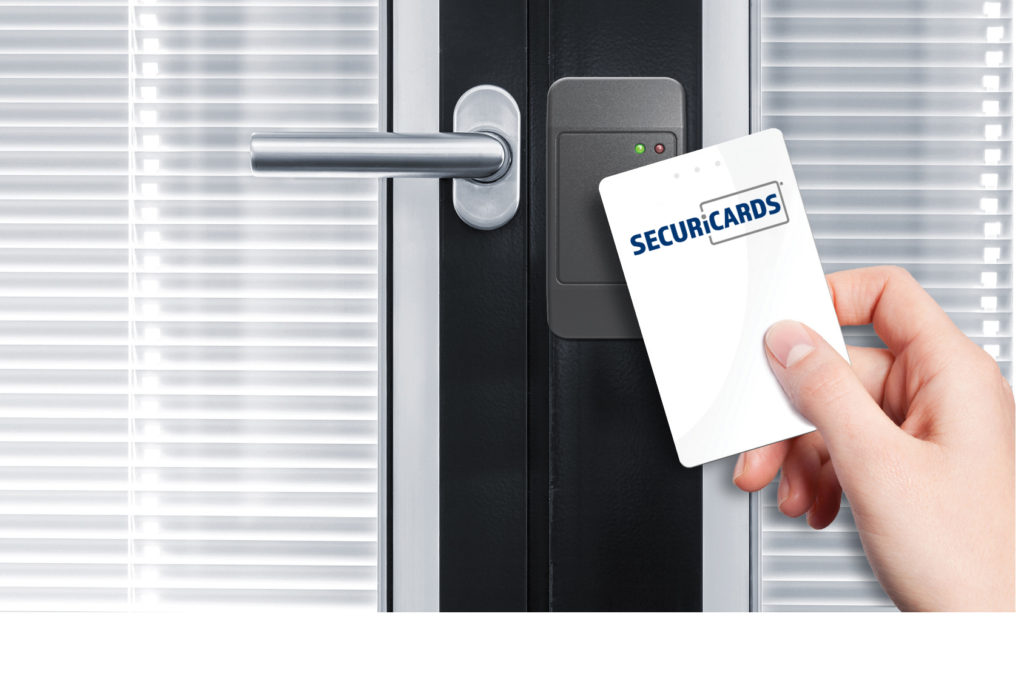 Securicards SMA Proximity
Upgrade any proximity system to take advantage of encrypted communication protocols without replacing expensive control panels or software. SMA (secure, mutually authenticating) Proximity cards use proprietary encryption to keep access control data secure and prevent sniffing or cloning.
SMA Proximity cards and readers do not use factory set cryptographic keys. Instead, every system requires the owner to setup a proprietary secret key. This means that once an SMA Proximity system is deployed – it is extremely secure.
---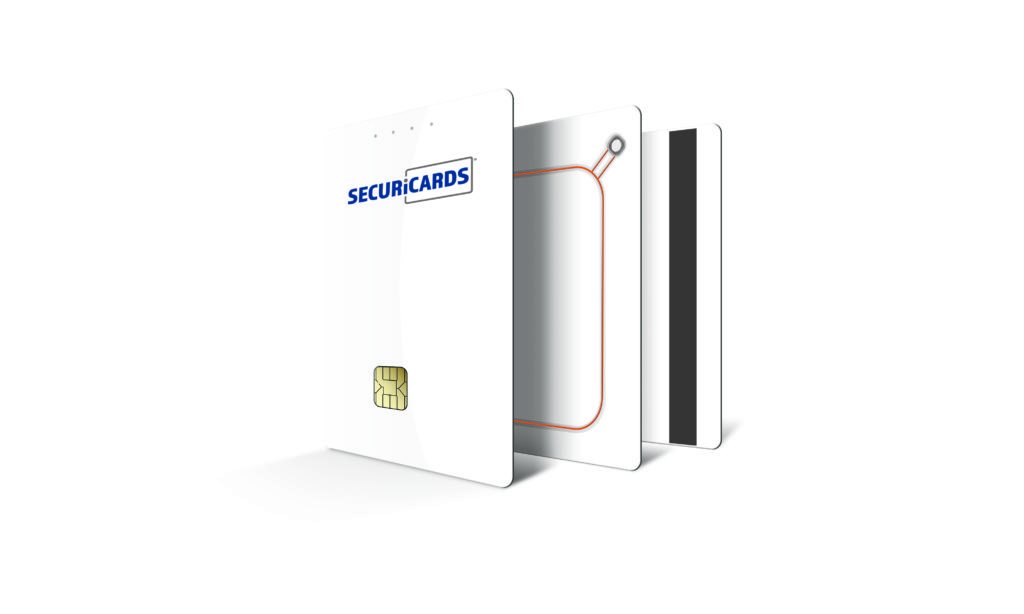 The ideal access card
Cards are the key to security. Securicards are engineered to withstand years of everyday use. Securicards are built for personalisation. They were developed with a smooth PVC surface with minimal chip deflection so every card looks great, no matter how it's printed. Manufactured at facilities certified by ISO 9001, Visa®, and MasterCard®, Securicards credentials have lower failure rates and higher system integrity than other proximity card alternatives. Available with both PVC and durable PET composite construction, Securicards are built to last. PET composite is stronger than pure PVC so it resists warping, cracking and yellowing over a long life cycle. Securicards proximity cards are also available in multi-technology formats including magnetic stripe and MIFARE®.
---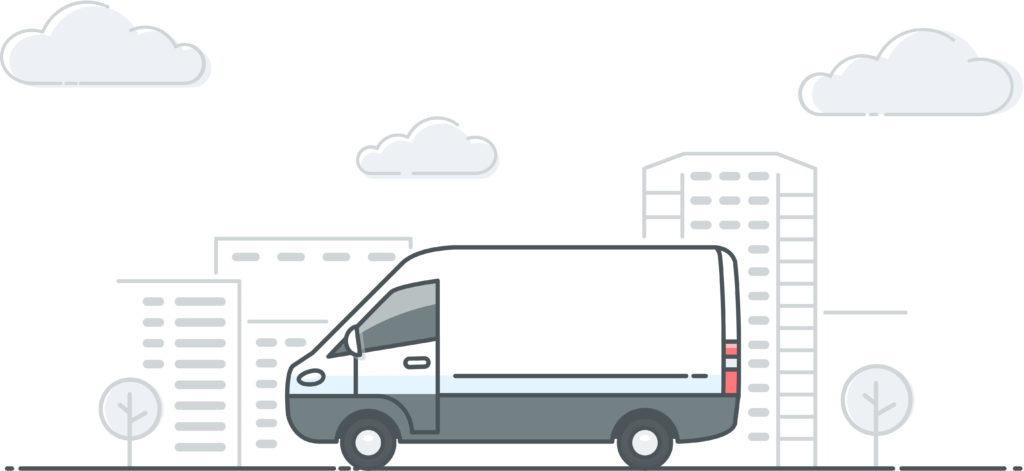 Industry leading delivery and service
Global manufacturing and personalisation hubs get Securicards to your door quickly, with no backlog or minimum order requirements. Securicards is backed by a commitment to service with free training, an experienced staff of ID security experts and a dedicated network of resellers. Every Securicards product is guaranteed for life. This means free phone and email support for all customers, including complimentary replacement of production damaged or defective cards for as long as the card is in use.
| | |
| --- | --- |
| Construction | ISO 7810 CR80 printing |
| Material | PVC or PET/PVC composite |
| Frequency | 13.56 MHz |
| Encryption | 128 bit AES |
| Compatibility | 26 bit H10301, EM4100 readers, Flexpass®, Indala® |
| | 32 bit H10320, Kantech® |
| | 33 bit D10202, DSX Prox cards |
| | 34 bit H10306, N10002 |
| | 35 bit H50040, Corporate 1000® |
| | 36 bit C15001, KEYSCAN®, HID Europlex® HID Simplex® |
| | 37 bit I10304, H10302, Custom format: 2-digit Facility + 10 digit UID H10304 |
| | 40 bit C10106, CASI Rusco®, Honeywell® |
| Warranty | Lifetime |
UltraSecure cards are widely used for physical access control systems based on 125 KHz proximity technology.
Compare cards
| | 125 KHz Proximity | SMA Proximity | MIFARE Classic | MIFARE DESFire EV1 | Contact chip | Multi-technology |
| --- | --- | --- | --- | --- | --- | --- |
| Security level | ● | ● ● ● | ● ● | ● ● ● | ● ● ● ● | ● ● ● ● |
| Physical access | ● | ● | ● | ● | ● | ● |
| Logical access | – | – | ● | ● | ● | ● |
| Multi-application | – | – | ● | ● | ● | ● |
| Encryption | Hexadecimal | Proprietary | Proprietary | AES and 3DES | AES and 3DES and more | AES and 3DES and more |
| Proximity compatible | ● | ● | – | – | – | ● |
| Card memory | Up to 40bits | Up to 1KB | 1KB | Up to 8KB | Up to 1GB | Up to 1GB |
| UltraSecure delivery window | 24 hours* | 24 hours* | 48 hours* | 1 week* | 1-2 weeks* | 1-2 weeks |
| Typical supplier delivery window | 2-3 weeks* | 2-3 weeks* | 2-3 weeks* | 1-2 weeks* | 3-4 weeks* | 3-4 weeks |
| Estimated cost level | $$ | $$ | $ | $$$ | $$$$ | $$$$ |
*custom programmed cards